Top Results ({{ results }})
Check popular searches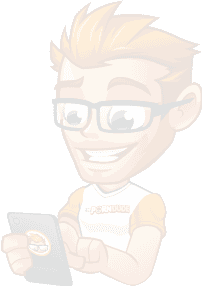 Show

17

+ sites like SextingForum:
When was the last time you sexted? Sexting is a neglected form of art. I can't even recall when was the last time I ever sexted and now I'm wondering why the hell did I ever stop? Some of my best orgasms as I was touching myself was with the help of sexting. Especially for people who enjoy erotica, as I do, sexting is a perfect way to spend your weekend satisfying yourself. And some other hot dude on the other end of the line.
If you haven't got anyone to sext, don't worry. sextingforum.net is a platform for people to be able to connect with other people from around the world and help them get started on sexting. Not everyone is a player like me. I've literally got a whole phonebook of dudes I can send a picture of my hard cock to and expect a really horny and desperate reply.
However, as I was going through this sexting forum, it made me want to ditch my usual boy toys and try something new. Just like how it's kind of sexy being able to fuck a stranger every once in a while, it might be kind of hot getting to sext a stranger from across the world. I'll probably get to see dicks from around the globe and can compare each one of them. My next vacation is definitely going to be based on the country with the best cocks.
Under the section "Males seeking males" on this sexting forum, you'll be pleased to know that there are a lot of men actively seeking someone they can sext with or exchange nudes with. The most recent post was just from a few hours ago. Thing is, you can't exactly know who's been posting. The users have got usernames, and some even have their full name in it, but it's pretty rare to see a user who's got a profile picture. Not sure if it's because they're shy to show their face or they simply lack any confidence in themselves.
Well, I say that you should create a profile and even include your hottest picture as the display photo. Once you've created a profile, you need to take advantage of your account and actually post something! You never know who might be watching, just waiting for a hot stud like you to post something. You can actually see how many users are using the platform currently. Right now, it's showing that there are 65 users that are browsing this forum. Anyone of those 65 users could be your next sexting buddy!
The first post on this forum page is a pinned post named "Top 5 - Best Gay Kik Usernames(Boys & Males). For those of you who don't know what Kik is, please get a life. LOL, just kidding. Kik is a messaging app for both apple and android users. The great part is that you don't need to use your cell phone number in order to chat with somebody. Just simply create a username and start chatting! You can choose to chat with people one on one (perfect for when you're sexting), or even chat in groups (group sexting actually sounds really fun). You can even share pictures (more like nudes), videos (of stroking your cock), GIFs, games, and a lot more.
Going back to the post, someone Kindly posted the top 5 sexting gay kik usernames that you can add and start sexting with! For these users to reach the top 5 out of thousands of other users, they must be really something. I'm definitely downloading kik and adding those users for my bedtime cum tonight.
This section of the forum has more than 12,000 pages, and that's only under Males seeking Males! Can you imagine how vast this site is and how many people from around the world are on this site, sitting by their computers, naked, and touching themselves as they reply to that naughty new message?
You can filter out the posts according to recently updated, start date, most replies, most viewed, and you can custom it to be more specific. However, you decide you want to explore this site, just make sure you don't get overwhelmed by the endless posts and messages. I promise you're going to find someone on here that'll make every second worthwhile.
Aside from Kik, they've also got Snapchat usernames of men who want to sext. Snapchat is an app which focuses on sending pictures rather than just texts. Pictures definitely make sexting a whole lot more fun. Plus all the messages and pictures you send via snapchat does not get saved, making it a safe platform for you to sext a stranger and never be worried that they've got the chats as proof that it ever happened.
ThePornDude likes
ThePornDude hates
Hard to figure out who the users are