Top Results ({{ results }})
Check popular searches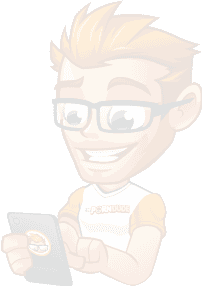 Show

3

+ sites like CzechGayToilets:
It's not every day that you see such exclusive content, and just by looking at the name of the site, you already know what kind of videos czechgaytoilets.com has to offer. There is even a trailer for their overall content, so make sure to check it out before viewing this site, because it is safe to say that this place is not meant for everyone.
However, this is a premium website, so do not expect a lot of free content, as videos like these are not often seen. Their design is quite slick, and I really liked it, as it was mostly black, and that makes nightly browsing much easier. You will have a bunch of videos listed at the front page, but you will not be able to view any of them until you become an actual member.
There are three membership offers, and the prices are quite standard. You have the 1-month membership of $29.95/month, the 3-month membership of $32.65/month, and a 6-month membership of $16.66/month, which is honestly the best deal if you like to watch hunks jerk off in the toilet, pee and sometimes do the number two.
The best thing about this place is that all of the content they offer is real, nothing is scripted. These are just random men relieving themselves, and sometimes unexpected shit can happen, and that I mean literally. So, if that is something that gets you interested, then by all means, explore what they have to offer.
Obviously, I have subscribed, since how the fuck would I offer an honest review if I was not even a member of the site? Well, once you become a member you will be able to watch all of their kinky videos as much as you want. I did explore to see what they had to offer, and I ran into a couple of interesting clips.
The first one featured a hung man who started scratching his scrotum and everything was nicely displayed in the video. Eventually, he took his whole package out and pissed in the toilet. Since the camera is positioned in the toilet, you can see all the details. After that I ran into a guy who apparently gave himself an enema and then he cleaned his ass in the toilet, it was honestly quite nasty.
The videos are usually shot from two angles, one from the toilet, and other from the top. This allows you to see every little detail of what s going on in his pants as well as with his top. Now, I need to say that if you do not have a good stomach for this, you should probably not be watching it, as you can see everything.
For example, one of the random videos I opened featured a dude who literally too the biggest dump I have ever seen... no, that shit was hella nasty. But, at the same time, I am pretty sure many of you are into this crap (literally), which is why I am here to introduce this wonderful place to y'all.
All their clips are actually above medium quality, but I would not really call them HD. Also, since pissing, crapping or other similar shit is all that really happens, you cannot expect these clips to be that long. They are usually about 2-4 minutes long and that is about that.
There are plenty of men who will do their business in these toilets, and it is interesting to watch them if that is what makes your cock hard. Once you become a member of their site, you will also get access to their other 7 gay porn sites that look quite nice as well.
The sites that are included are ChechGayFantasy.com, where I got to watch a lot of random shit, and honestly, I enjoyed my time there. The scenes are very random, for example; one of the scenes included a lucky handsome dude who got to fuck lots of asses displayed in the wall and I am sure you all have had fantasies like that before.
Other sites are quite straightforward with their content; you have the ChechGayCasting.com, ChechGayAmateurs.com, ChechGayMessage.com, ChechGayCouples.com, and ChechGaySolarium.com. I think that their added websites make the memberships completely worth it since if the only shit you get is the content from ChechGayToilets.com, I'd probably not create an account either.
All of their sites literally look the same, and I checked out most of the content from those sites. They did offer some very weird crap, but it was still hot nonetheless. On those sites, you also have videos that are of solid quality, but they tend to be much longer, and they do offer pornography.
If you have any sort of questions or issues with the site, you are more than welcome to contact them through their contact page obviously. Although I highly doubt you will encounter any errors, you might encounter a bunch of 'WTF" videos instead.
As I already said, this place has a little bit of everything simply because they offer 7 different websites for you to explore. All of those sites are dedicated to a certain niche, so all of their content is exclusive, and that is fucking great. Therefore, once you become a member, enjoy regular updates on any of the presented sites, and have fun browsing czechgaytoilets.com.
ThePornDude likes
Great content
Many hot men
Unique site
Access to the network with other sites
ThePornDude hates