Top Results ({{ results }})
Check popular searches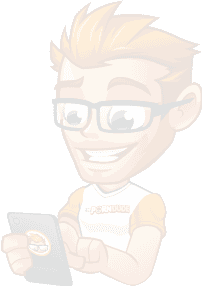 Show

5

+ sites like MaleGeneral:
Are you looking for a site that not only allows you to interact with other freaks like you but also allows you to create new threads and contribute content wise? Malegeneral.com may as well be your best bet, and you can take my word for it. The best thing about the site is; there is no signing up bullshit required, you can upload content anonymously and to top it up the site is free!
Their homepage seems very compact to the point that you can almost feel the borrowed space. Also, it is pretty pale; like who even matches light grey to dark grey? And the worse thing yet is that the highlights too are not bright enough to illuminate the page. Well, I guess there is no way in hell more than just a couple of thumbnails would show on the homepage to make it more lively, but we can only hope they can brighten up their highlights or add a splash of color in future.
Navigation through the site doesn't seem like a hustle at all considering they have arranged their content in the form of cards, just where you can see them. I also guess due to the suspense created by the fact that you almost don't know what to expect from the site having a search engine would probably be misprioritized no wonder they've got none.
Now, let's find out what this fuckin' image and discussions boards consist of: The first board has two sections; male general image boards and archived image boards. The general image boards consist of the following boards; camwhores/male general, general / Dongs, and random faggotry which are threads featuring totally messed up naughty discussions as well as mainly sexy cute gay nudes. As for the archived boards they comprise of; archives/ Dongs 2017, archive Dongs 2018, archive/ boys, archives/ ugly camwhores, archives/ fetish and Alice 'pooper' cooper. These are mainly archived gay porn pics of Dongs from 2017 and 2018 and the rest featuring boys, ugly camwhores and lastly this dude 'Alice pooper 'cooper.
The second board is the real deal actually because it's threads are totally lit. Starting with the erotic stories where there are a couple of threads of them for instance 50 shades of tray par and Holley Biffle: fists of serenity. You might have to check them out for yourself because even if I told you they are totally sick, you might not believe me. There is the frash board where takedown requests are posted and addressed, and then there is the male general records which is a nasty songs thread which I think could be a lot more fun were it able to garner some following.
Now onto the third board where the male camwhores are exclusively featured with a couple of threads such as; insertpenisforms, pooruVonevil and wink. These are mostly sex positions/ how to insert a dick at various angles captured in photos. The other two threads have exotic pics with some even featuring toons. At this point into the site I can give you a hack or two; first, to know what threads are trending you should check the number of following the tread has.
There is also a board that contains various links to the following boards; camwhore/ female general, camwhores/ safe for work, reddit/r/gonewild, Tumblr, temple of the sky queen, downloads/torrents, General/BBW, General/Island, General/Random, General/Requests, HeadlessBruise-chan and Kandie. In addition, there are also two major threads on the same board, i.e., camwhores comprising of archive/girls, Dolores/Loli-chan/Jezebel and sister chan. The other being Archived image boards consisting of archive/girls, Dolores/Loli-chan/Jezebel, sister Chan, Togepi, Up-chan, camwhores/male general nd's tinypic emporium, and planet Pluto. All these threads containing one of a kind explicit gay porn photos in their respective genres. There is also this last board at the bottom of the page that stands out with a few quality gay photos which you can comment/discuss, follow threads on or even fap to.
I wouldn't consider male generals content as 100% gay porn and neither would I say quality has been regarded with a lot of weight. All I can tell you is no matter how messed up this site might appear like to you, you will not find a site that opens its doors this wide for its members to interact! Remember to take down photos you only require the password you gave when uploading.
ThePornDude likes
Variety of content
Interactivity
Participation of users
Ability to upload and take down photos
ThePornDude hates