Top Results ({{ results }})
Check popular searches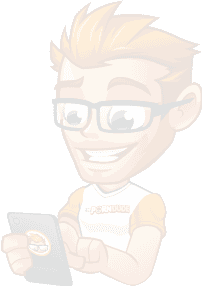 Show

14

+ sites like PornHub/Piss:
Looking for gay piss action can be quite a nightmare especially because only a few sites are featuring this fetish. Pornhub.com is one of them. Here you'll find all sorts of nasty scenes, gay dudes from jocks, twinks, boys, gay piss models, channels and all the content is quality and mainly HD. Pornhub's gay piss section is explicit and has fresh scenes coming in all the time.
The site's layout is pretty cool with a dark background and lots of color highlights, but most importantly, you can't miss the bright colored thumbnails that illuminate the whole homepage sort of injecting some life into it. The recently uploaded videos are displayed, and it's quite unfortunate that their upload time is not indicated meaning that we can only guess that perhaps they update their content frequently if not regularly. I was delighted however to find that all videos seem of pretty good quality and there is an exclusive HD section.
You better keep the worries of not easily finding your way around the site tucked away because this site has an exceptional user interface. Particularly, I was greatly impressed with the multiple languages button which means that you can be able to view the site in; Czech, Dutch, French, Polski, Portuguese and a couple more at your convince. There is also a search engine to help you narrow down to specific content at a snap of your finger and a list of related specific terms related to pissing you know, in case you can't find the words.
Am talking about; piss slave, group piss, piss gangbangs, piss pigs, masturbation pee, pissing public, pee, golden shower, piss cum, piss orgies, pissing pants, pissing compilation, solo pissing and many more. I was also quite impressed with the length of the videos which goes up to 40 minutes which I guess is enough time to get a couple of nuts crack. It is also amazing that most videos feature piss swallow, piss mouth, pissing outdoors, piss bukkake, extreme pissing, spy pissing, piss fuck, piss ass and piss drinking.
The guys featured are a mixture of cute hunks, jocks, twinks, musclemen, daddies and the rest all horny and hot in the thrilling wet action. There is also this aspect of genuineness that makes the videos look very explicit. These boys seem to be down with the action every bit of it, whether it's swallowing their own piss or their partner's plus other freaking fetish actions like pissing on each other's chests. They seem to enjoy it, and I can assure you that if you are into this kind of fetish, you will absolutely love the action! After all, it always ends in passionate shagging scenes and cum splatters on their fuckin' cute faces.
There are three exciting channels available for your viewing pleasure; Piss twinks which feature exclusively horny twinks in all manner of sexy wet scenes, filthy piss which constitutes of very thrilling nasty horny pissing pigs in going wet fucking scenes and gay Asian which is exclusive for Asian hunks featuring in hot and wet scenes. What's even better is that if you like either there are more related channels under each. Now you know why their content is simply massive.
There is a porn star listing on your left but don't get too excited because they are only a couple and besides there photos and videos there is nothing much to their profiles. But on the positive side, if you fancy a certain model, you will be able to check out their videos all in one basket which is pretty convenient, right? Another gesture from these folks that I found reasonable was the listing of videos titles against their length and views which should tell you a couple of things about what's hot and what's not.
Let me start by explaining why it is essential to sign up for free membership. You will be able to; download videos, post comments, add videos to favorites and create playlists. This will only require a valid email address and pap; it's all done! Well, there will still be a couple of Ads, but they have been kept at bay and trust me you might not even know they exist unless of course, you click on one by mistake.
Pissing gay porn is an absolutely adventurous fetish which I must say finding quality videos with exciting scenes for just it could be one nightmare. Fortunately, pornhub.com has an exclusive quality pissing videos section with more than enough content to keep you going for a very long time. Well, if this is your kind of fetish you now know where to look.
ThePornDude likes
Easy to navigate
HD exclusive
Variety of content
Massive collection
Channels
Good videos length
ThePornDude hates