Top Results ({{ results }})
Check popular searches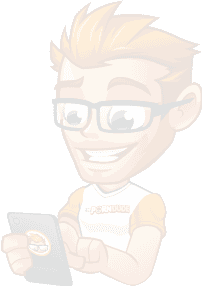 Show

10

+ sites like MetaBods:
Now, this is definitely something one does not get to see often; a site that offers erotic novels that are all gay... While I am sure that many of you will enjoy the content that metabods.com has to offer, personally I could never understand the fascination of reading naughty stories and masturbating; no matter if those novels are gay or not.
Once you confirm that you are old enough to be reading such naughty pornography, you will be redirected to their website that does not look that special. Honestly, they could have done a much better job at making their site seem a bit more presentable, but at least they offer good content, which is all that matters.
I consider myself to be a very open-minded person, so I shall look at this site as if I was the one who enjoyed reading such novels. Since no site is perfect, I am here to tell you all the pros and cons of metabods.com. They tend to update the site every other Friday, which is not really that often, but at least they are still updating and you could always read their old stories instead.
They homepage looks quite basic, and I actually had to read their description and explore to know what the fuck they had to offer. I mean, their domain name does not really tell us a lot, but once you visit the site you learn that this is an archive filled with alternative erotic gay stories, which should already tell you whether you want to be a part of their community or not.
They also state that the archive is created/written by just one lad, brk… and that kind of explains why the site is only updated once every two weeks. Wouldn't it be better if you lads had more members who would write the stories instead of just one? Well, their claim is not entirely true, since while most stories are written by brk, I did find a couple of stories written by random people as well.
You will have loads of random stories presented on the homepage, and even without registering you can view anything they offer. One thing I can appreciate is the fact that all stories will have short meta descriptions written, and those can help you learn more about the story you are about to read. Once you open the story, at the beginning you will have some sort of tags listed, which do not really make much sense to me.
Most stories that I have opened were quite long, and I did read a couple as well. Even if I do not enjoy reading porn stories in general, I must say that some of the writers here really know how to paint a picture with words and I enjoyed reading their shit quite a bit. You could also tell if the story is good or not by the ratings on the side, which are posted by the viewers, I assume.
If there is anything you want to know about the site, they have a special section like that on the side. There you can learn about BRK and Metabods, as well as read their FAQ page that is bound to answer plenty of questions. You can learn about their history, and see the statistics… I suggest you check out the 'Sitemap' when you are there, since there you will have all the stories and information neatly listed, so you will not be able to get lost.
While all their stories can be read for free, if you want to support their website, they have linked their patreon page, and I am sure we all know how that works. You donate as much as you want, and you get some privileges that other people do not have… however, apparently their patreon is currently down, but you can still follow them on other social media accounts.
Honestly, they have loads of shit offered on the side, maybe a bit too much, and I am not really here to review everything they have to say… just explore that shit yourself, since apparently they also have merch, and some other shit. If you like what they have to offer, give them a donation, purchase a T-shirt, you know how this goes.
Those who are interested in submitting their own dirty story should first read the fucking rules and policies, since you might get banned otherwise. They offer the submission guidelines that are written in such a simple manner that if you get your shit banned, you must be a complete fucking retard. One thing I can appreciate is the fact that they will edit the stories posted and correct the mistakes, so there will be no faults in writing.
The stories that are posted will vary a lot, since they are posted by different people, and we all like different crap; I ran into stories that featured a simple love story, as well as those that went straight down to business and described the sex scenes in full detail. Men in the stories will also vary a lot, so there is definitely a chance that you will find the story that will make your cock hard.
If there is anything you might not understand or you just have a question, you can simply contact them via email. That is about it, there is not much else one could say about metabods.com. This is a very simple site filled with plenty of great gay stories that you can read for free, and you can also post your own content if you want.
ThePornDude likes
Plenty of gay stories
Everything is free
Submit your own fantasies
ThePornDude hates
Some Ads
The design is crappy