Top Results ({{ results }})
Check popular searches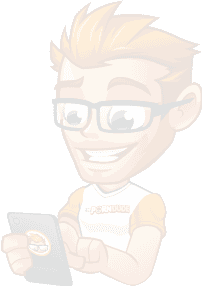 Show

18

+ sites like ManHunt:
Growing weary of late night fap sessions to porn and feeling a little lonely? ready to take it to the next level and find some real-life companionship? If so you and millions of other gay dudes will turn to the obvious a gay dating website or app. So with hundreds of options out there which gay dating site or app does not completely fucking suck ass?
I will do my best to eliminate one possibility from your list of options here in this review. ManHunt is a gay dating platform that promises to match you with greater accuracy than others to your potential mate. After signing up you will be met with a custom-tailored homepage consisting of a search grid. in this grid, you will find men in your area.
This would be a shitty lame ass website if you couldn't filter your results by distance, location, last login, and more. Luckily this website does just that and then some. Whether your looking to lay some pipe balls deep with no strings attached or even looking for the next Mr right this list should be a good start on your journey for dick.
ManHunt is free to use but with limitations, if you elect to pay the premium fee you get loads of extra options and perks. Paying for a premium membership gets you some dick hardening bonuses like unlimited views of hot gay dude profiles, unlimited 1 to 1 gay video chat worldwide, unlimited convos with all members and chat history, full-sized profile gay pics with the ability to see all of a members picture gallery, Ability to utilize the buddy list feature, ability to block and unblock as many members as you see fit and much more.
One of the biggest values with the premium membership is instant access to all of the gay porn videos at manhunt.porn. It may be worth a try given that for just 7.00 you can try out the premium features for a week. So back to the site, I gaze up at the main menu and see the "conversations" page. I find out this is where you track your conversations and winks.
Other members can wink at you and start convos with you and these can always be found on this page. A premium membership allows you to store unlimited chat history. Scanning through the menu once again I go to the "video" page. I expect to see those aforementioned porn videos you get for the premium fee but I am delighted by what I see instead.
On this page, you will see thousands of member submitted amateur gay porn videos. If you are into homemade stuff you will go cuckoo for cocoa puffs for this stuff. Tons of bareback anal, amateur blowjobs, and anonymous hookup videos can be found here in an instant. So if you not having a lucky night finding just the right dick to ride off into the sunset on, just cut your losses and head over to the video page for a nice enjoyable fap.
The "your lists" page is also very intriguing. I have not seen this many times before and it includes the function of being able to build a literal friends list on ManHunt. Having this list enables you to be a super pervy player juggling your bottoms and tops like a set of bowling ball pins. You can see which buddies are online and track what they do as well.
Want to test drive a guy before you commit to a motel room dick down? ManHunt has a very unique feature allowing you to engage in a one to one video chat session much like Skype. That way you can try before you buy if you know what I mean. On the bottom of the pages across the entire site, you will see a status bar that enables you to set your availability.
There are a wide variety of status settings which allow you to play the game the way you want. As if all this shit wasn't already overloading your already filled to the brim testicles I found yet another jewel. A bulletin board is on this site. Wow, what a blast from the past. You can look at bulletin posts from members in your area and let the community know what you have been up to.
This sort of acts as a status wall. With all that being said I see very few flaws with this site. While there may be some less expensive options out there ManHunt delivers on what it promises and has a ton of great features to make it stand tall above the crowd.
ThePornDude likes
Completely useable in free mode
The premium mode brings tons of worthwhile options to the table
A shit load of awesome and unique features
One to One video chat
Ability to tightly control your privacy
ThePornDude hates
The premium version is a bit expensive compared to some other similar sites