Top Results ({{ results }})
Check popular searches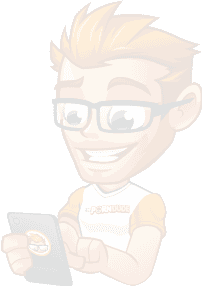 Show

18

+ sites like Adam4Adam:
Adam4Adam is one of the largest gay hook up sites. Notice that I did not say dating site, just as all the other interactive sites today. Even Tinder, which is so obviously a hookup site, will hide their reality and name it a dating site. Not Adam4Adam, though. They're honest and upfront and will get you exactly what you've come here to get. Sex. Lots and lots of sex.
If that wasn't enough to get you to sign up right away, then let me continue and give you even more reasons for you to sign up now. Although getting free sex should've been enough. For starters, this site is for free! You don't have to pay in order to meet other gay men to fuck. Frankly, paying to be able to find someone to fuck is kinda sketchy. Makes you wonder if the people you end up hooking up with are regular people like you and me…… or……
This site was launched in 2003 and it still a huge success. There are currently more than 70,000 users who are online right about this moment. That's 70,000 different men waiting for you to sign up so they can put their hard cock inside of your wet, horny mouth. When you sign up, you won't be bombarded with useless questions like your hobbies and interests. Since that's not relevant at all for a hookup. They do ask you the important questions though, like your age, location, what type of hooking up you would prefer, etc.
An amazing feature on Adam4Adam is that it accommodates people who want to hook up in their hometown and who want to hook up when travel to different cities or countries. You can make 2 different profiles, a "Home" profile for your hometown, and a "Visitors" profile for whenever you travel. I've actually had issues similar to this on other dating apps/sites. When I travel, I make the most of my dating apps and take advantage of all the hot foreigner men I get to fuck. When I'm back home though, the app still shows me some people from my last traveled location, and the people from abroad are now mixed with all the people I hook up from my hometown. I have never seen this feature anywhere else and I think it's a genius idea.
They also make it easy for you to search for people on the site. You can look filter out all the offline people and just focus on whoever is online, so you're ensured a response in real time. You can also scavenge the new members, in case you're you're in the food for fresh meat. You can also search using people's usernames, location, age, appearance, and what kind of hook up you're looking for. Another great thing is that you're able to distinguish members who have not been online for a while. This keeps you from wasting time on inactive profiles. You'll be able to chat with members you wish to interact with on a private messaging feature, exchange smileys for when you don't know what to say, and exchange emails.
Other than being able to meet tons of men to hook up with, Adam4Adam goes above and beyond any normal hook up site. They've got so many other features to benefit you and thousands of other men using this platform.
They've provided a space for freelance adult entertainers to gain traffic through their website. They also offer a live webcam show for when you want something less personal and want to entertain yourself from the comfort of your own bedroom. You'll have to pay for this feature, though, but it's definitely worth it, considering the whole site and everything else is free.
There's an online shop for gay sex toys when you're feeling extra friskier and want to make sure your hook up sessions are even more special than it normally would have been. They've got everything from bondage gear, butt plugs, cock rings, dildos, strokers, cock extenders, and a whole lot of new sex toys you've probably never seen.
They've also, for some reason, have an Undies store. Yes, you can now buy your underwear from a free hook up site. In fact, you can make sure fresh, new underwear is scheduled to be delivered to you every month. And they've got a movies section. When you're on your date and Netflix isn't working, head on over to the movies section and start your night with a bang. The movies are not free but they are definitely affordable, especially since it's just going to make your date even better and will guarantee you an excellent fuck session.
I'm not sure what you're still doing here. Get the fuck out and create your free account now!!
ThePornDude likes
Visitors Profile and Home Profile
Sex store available
Live Cams available
ThePornDude hates