Top Results ({{ results }})
Check popular searches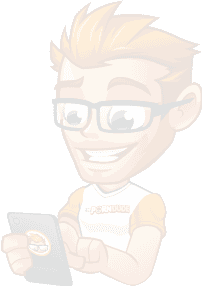 Show

18

+ sites like PlanetRomeo:
Have you ever considered getting yourself a fine man for fucking alone? Or have you thought of how you can get a male partner to be with? Or you want to find your significant other? Then worry no more, PlanetRomeo.com is the website for you (honestly, it is!). Straight to today's business, as you guys know that I am here to review the most erotic and sexiest websites you have ever seen, today, I am here to talk about PlanetRomeo. As funny as the name sounds, PlanetRomeo is not a porn site but rather a dating website (Sorry, I know you porn addicts are sad, I'm sad too). But PlanetRomeo is not just any dating website, it has some unique features, so brace yourselves and join me on another ride.
The first distinct thing about PlanetRomeo is that - it is a gay dating website. Yes, a "gay" dating website, I am not sure about other gay dating websites but I am certain that this is the first gay dating website I have come across. This website helps you to connect with other gay people down for sex or relationships near you. As it says on the website "Beauty, sex, love, friendship and a very rich history all contribute to gay life", PlanetRomeo is here to offer you a chance to meet new people you can share trends, art, fashion, secrets and maybe "cocks" with. On PlanetRomeo, there are DETAILED profiles of guys you can hook up with (so that you'll not fuck a psychopath). Unlike Tinder and Zoosk, PlanetRomeo gives you the chance to search for that "hot guy" you're crushing on (this feature is majorly "shy" guys).
Furthermore, you can see who's closest to you. Also, PlanetRomeo helps you to rank them based on your preferences (so, no suckers). In addition, one of PlanetRomeo's unique features is that you can get into the "Hot Stuff" page where you can share your sexual preferences and also share some XXX pictures ("nudes" sounds cliché). You can also share your favorite hardcore gay porn on this page too... I won't go without mentioning the "cruise" feature of PlanetRomeo. Cruise is majorly to check up on your stalkers. With this feature, you can see who has been viewing your profile and also the number of times they've visited (you can start a flirty chat by messaging them first). Talking about stats, PlanetRomeo has over ten million users (I never knew there are as many gay people in the world), you can start a chat with different people anytime and anywhere.
PlanetRomeo makes hook-ups easier by offering you the IOS or Android app. Yes, PlanetRomeo is accessible on your mobile phone (you don't have to be behind the computer every time to talk to your lovers or fuck-buddies). The Android version gives you the chance to even do a live video chat with your favorite gay partners. All you need to get started is to sign up for FREE! To access all the goodies and hot guys PlanetRomeo has in stock for you, you just need to register an account for FREE, no strings attached. Although, you can upgrade to a "plus" account for just 3 Euros per month. Nevertheless, all features are unlocked for free. To spice things up, you can add your Instagram or Facebook account username to the website so that dudes that like your profile can see more about you and reach you easily.
Another exciting thing about this website is that there are no restrictions on the number of messages or number of people you can add (you can even see many people willing to have sex with you in your area). Most dating sites usually place a restriction on the number of people you can add to your but PlanetRomeo has no restrictions on love, friendships, and relationships.
Finally, the simple layout of the website makes it user-friendly, no hidden or complex features. The website logo tells it all. The red and green balls in the middle of the blue orbit signifies that the website is for dudes that have "the balls" (literally). As you know, blue is a man's color, Blue is also PlanetRomeo's background. Due to what I have seen on PlanetRomeo, be rest assured that you will get the perfect match you have always wanted (husband, boyfriend, business partner or even a "fuck-buddy").
ThePornDude likes
No Ads
It is absolutely free (no hidden charges)
Countless number of guys to come
Simple layout
ThePornDude hates
Language preference is limited to 4
A lot of fake profiles